Deb Had her first second and third floor flooded, water damage to ceiling, water damage to walls and carpet water damage in Matawan Area caused by washing machine leaking
https://www.youtube.com/watch?v=2dGcZtsBWCo – Washing Machine Overflow Water Damage Matawan
Deb telling about her water damage negligence washing machine overflows, water removal Matawan experience in Monmouth County NJ
AllStates: What is your experience with AllStates Services?
Deb: Right after our 1st, 2nd, and 3rd floor flooded, we looked you up online. Got a callback right away, immediately actually and then you guys were hour within hours. I think it was in actually and hour and a half on a Sunday night, the same day.
Very professional, pleasant to work with, pleasant to deal with. I have a toddler, so very tolerant as well. Everything came out great. You've explained the process from beginning from end. Its been really helpful
---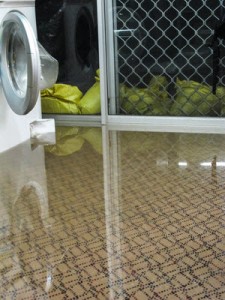 AllStates:
What do you like best about your experience with AllStates services, can you please be specific.
Deb:
Probably be able to work with you guys and feeling comfortable to deal with, especially being home with a toddler and a cat and all of that and its been great. The thoroughness I think is the best.
AllStates: If you can rate us from a 1 to 10, what would you rate us? assuming that a flood is not a good experience.
Deb: I would say a 9.
Its harsh with a 10, you have been having to deal with something so negative. A 9, 10.
Yet, Another happy water damage repair client in Matawan NJ
Would you recommend us to family and friends?
Deb: Absolutely.
Deb – Matawan Area New jersey (NJ)
Contact AllStates Restoration Now!
At AllStates Restoration, we know not everybody has the time, energy and knowledge to repair an Water Damage walls, ceiling and wet carpet water removal. AllStates happy to tell you that we're standing by 24-hour to answer your call and help you out.
Call us now to get help from our knowledgeable staff. You can also drop an inquiry at our Contact-Us page. For all your water damage and drying needs in the NJ NY area, trust in AllStates Restoration to get the job-done.
To schedule washing Machine overflow water damage repair appointment, call 888-651-2532 or click here.
---