Community Involvement- December 11th 2021
Volunteer Firehouse Floor Cleaning in South Bound Brook, NJ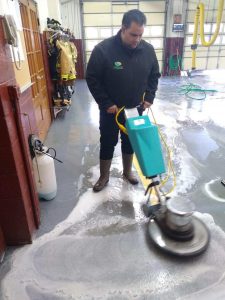 On December 11th, 2021 we got news that the volunteer fire house in South Bound Brook, NJ needed some help getting their floors cleaned. Our general manager, Carl went out to inspect the floors and to see what conditions they were in. Since knowing that this is a volunteer fire house is all volunteer and non-profit we decided to put in our volunteer time into them. We are thankful for their service and were more then happy to help them out. We received a plaque from the department but in the end we gathered more friends. Thank you guys again for your service.
ASR Non-Stop for any Floor Cleaning or Restoration in South Bound Brook
Water damage in your home is one of the most irritating occurrences, and walking in to your home to discover your home is affected can really ruin your year.  If you are experiencing any kind of Emergency Water Damage in South Bound Brook, NJ, we can help in just 60 minutes.
If you need any floor cleaning please schedule a appointment online by clicking here. Our staff is also available and you can give them a call (732)-956-3900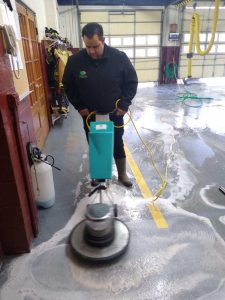 Our specialists are local, dependable, and IICRC certified; we are always on standby to guide you through all your water crisis needs. AllStates Restoration has been a New Jersey leader in water damage restoration since 2008 and have over 45 years of combined experience in the cleaning and restoration field.
We provide a 100% customer satisfaction, and we boast a 5 star rating from previous customers on Google.
[google-map location="South Bound Brook, NJ"]
Floor Cleaning Project Located In South Bound Brook, NJ