Yuri had water damage in her home due to toilet overflow in Manalapan, NJ, Monmouth County Area. 
https://www.youtube.comwatch?v=_SLxDjlJNqw – Toilet Overflow in Monmouth County
Yuri is telling about Water Damage Restoration, flooded recovery experience in Manalapan County New Jersey.
Al: We are going to go over your experience with AllStates. Tell me what your experience was like with our company AllStates.
Yuri: I'm going to have to say first off I have to hand it out to Sean and his wife for coming out at night and the flood happened, I do appreciate them coming out and helping. And then the next morning with the crew and getting everything started. Everyone came on and answered everyone of my questions.  The office has been wonderful. Mike here is the best, hands down the best guy. Always answering questions, and if anyone has any kind of issue, which I hope no one ever does, they are definitely a good team to work with.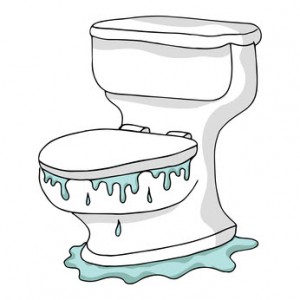 Al: You had a toilet flow on the second floor
Yuri: We had a toilet overflow on the second floor and you know, we caught it on time, but I couldn't imagine how much water damage can be. Hopefully our first immigration is out, next step is repair, and we are on our way.
Al: Nice. What did you like best about your experience with us? Like what stuck out the most?
Yuri: I think what happened most that everybody was kind of part of a family. I welcomed them in, and they answered every one of my questions. I felt comfortable with my kids being home, and if I had to leave, they could be here on their own. I felt comfortable leaving them in my house alone. Anthony and Mike were hands on, two really really good guys. And if I needed an electrician they called an electrician. If I needed my A/C fixed, they got my A/C fixed. A really cool company to work with.
---
An additional grateful customer in Manalapan, NJ!
---
Al:
  If you had to rate us on a scale from one to ten, one being the lowest and ten being the highest, what would you rate us?
Yuri: You were a ten, best experience.
Al: Nice and would you refer us to family and friends?
Yuri: Absolutely
---
Contact AllStates Restoration Today!
Call ASR or use our Contact page to ask any questions and get help from our experienced and professional staff! For all of your water damage Restoration and drying needs in the NJ area, trust AllStates Restoration to do a job well done.
To schedule a  bathroom water damage cleanup appointment, call 732-722-5211 or click here.
---