Elaine's Mother had Sewage backup in her home that resulted in a water damage to walls and floor in Freehold.
https://www.youtube.comwatch?v=UY7sAddx-FQ – Sewage overflow cleanup service Freehold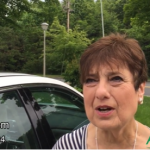 Sean: I'm here with Elaine. Elaine had sewage backup at her moms house located in Freehold. Can you tell me about your experience water damage cleanup with AllStates Restoration?
Elaine: It was unbelievable. We called on a Monday night and you wanted to come that night but we wanted to get my mother out of there so you came early Tuesday morning. The job was done very well and all of the people were very very courteous, tried in every way to help us, and were very efficient. So very happy that I met you. and your help with Freehold sewage cleanup service
Sean: What did you like best about the service we provide, and can you be specific? 
Elaine: I think the people you work with are just very professional. It was one of the best experiences I have had.
---
Another happy customer in Freehold NJ!
---
Sean:
 If you had to rate us on a scale from 1-1o what would you rate us?
Elaine: 12, the highest!
Sean: And would you recommend us to family and friends?
Elaine: Absolutely!
---
Contact AllStates Restoration Today!
Call ASR or use our Contact page to ask any questions and get help from our experienced and professional staff! For all of your water damage Restoration and drying needs in the NJ, NY area, trust AllStates Restoration to do a job well done.
To schedule Freehold sewage water damage cleanup appointment, call 888-651-2532 or click here.
---