Matt had water damage in his home due to refrigerator leak in Manalapan, NJ, Monmouth County Area. 
https://www.youtube.comwatch?v=_SLxDjlJNqw – Kitchen Water Damage in Monmouth County
Matt is telling about Water Damage Restoration, flooded recovery experience in Manalapan County New Jersey.
Al: I'm here with Matt Schiller from Manalapan, NJ. Hey Matt how are you?
Matt: Good. You?
Al: I'm good man. Tell us a little bit about what happened.
Matt: Alright, so I had a refrigerator that broke on me and in the process water leaked out and leaked under my floor boards and completely effectively ruined and flooded my kitchen, underneath my island. Leaked through the walls down into my basements it leaked all over my basement floor, as well as effecting the carpet and dry wall down there as well.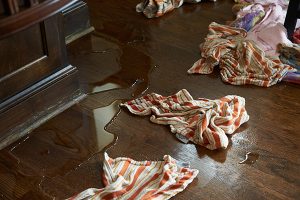 Al: Cool. How did you hear about us? How did you hear AllStates?
Matt: You guys were actually recommended to me by StateFarm so.
Al: Awesome. I really appreciate that. What did you like about our services?
Matt: I thought you guys were great personable. Explained everything that was going on. Neat, took credit for your work. Really non-destructive over all considering what could have been.
---
Another grateful client in Manalapan, NJ!
---
Al: Awesome. On a scale from one to ten, one being the lowest and ten being the highest, what would you rate us?
Matt: A 10, excellent work.
Al: Would you recommend us to family and friends?
Matt: Absolutely
Al: Thank you Matt.
---
Contact AllStates Restoration Today!
Call ASR or use our Contact page to ask any questions and get help from our experienced and professional staff! For all of your water damage Restoration and drying needs in the NJ area, trust AllStates Restoration to do a job well done.
To schedule a Kitchen water damage cleanup appointment, call 732-722-5211 or click here.
---