Greg had water damage in his home due to heavy rain water in Manalapan, NJ, Monmouth County Area. 
https://www.youtube.comwatch?v=_SLxDjlJNqw – Ground Water Damage in Monmouth County
Greg is telling about Water Damage Restoration, flooded recovery experience in Manalapan County New Jersey.
Al: I'm here with Greg Galowitz from Manalapan, NJ. Tell us a little bit that happened.
Greg: Uh, we had a bad storm, um a couple of weeks ago and made water damage on our carpet. So we called you guys come out and see what the issue was.
Al: It was difficult?
Greg: It was a pretty big job.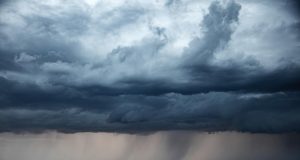 Al: It was, we had a bunch of people out here, engineers, who was just, it was crazy. So tell us what you like most about AllStates.
Greg: Uh Professionalism. You guys come out when you say you'll be here, which is really important. If you say you'll be here at nine, you're here at nine, and you don't leave until the jobs done. I find that to be refreshing with a company. Uh, it's always, "Can we come in? Can we do this? Are we okay in your house?", so I always find that appropriate. And your work is clean. When you come in you leave everything back to were should be, and it's a big impact the leak is in the house, you guys don't leave a bigger impact. So you guys definitely ease some of the stress of us with the work.
Al: Would you say we follow the standard of IICRC?
Greg: Yes
---
Another happy client in Manalapan, NJ!
---
Al:
  Thank you so much and if you had to rate us on a scale from one to ten, one being the lowest and ten being the highest, what would you rate us?
Greg: Really a ten! You guys really are professional. You really know what you're doing. It was really helpful having you in my house and not me having to watch what your doing. I know what you're doing is safe for me.
Al: Nice and would you refer us to family and friends?
Greg: Yes
---
Contact AllStates Restoration Today!
Call ASR or use our Contact page to ask any questions and get help from our experienced and professional staff! For all of your water damage Restoration and drying needs in the NJ area, trust AllStates Restoration to do a job well done.
To schedule a  basement water damage cleanup appointment, call 732-722-5211 or click here.
---