Live Report February 16th, 2021 – Outdoor Sump Pump Repair in Woodbridge Township, NJ
Crew dispatched to repair outdoor sump pump in Woodbridge Township, NJ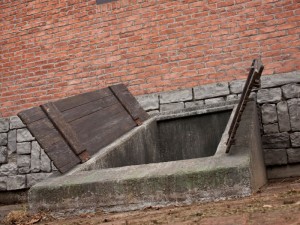 Outdoor Sump Pump Failure in Woodbridge Township, NJ on February 16th, 2021. Homeowner went into their finished basement to discover that it had about three inches of standing water. This water affected their furniture, flooring, and the surrounding walls. We arrived on the scene quickly to extract the standing water and locate a source. That revealed that the outdoor sump pump had failed due to the snow and freezing temperatures; it froze over, causing the water to leak through their bilco doors and into their basement.
We scheduled to stop the water flow, assess water damage, contain the wet areas, and assess the level of damage caused by this unwelcomed guest. This way, we could continue forward with taking care this issue as quickly and efficiently as possible.
Water damage in your home is one of the most annoying occurrences, and walking in to discover it has flooded from a sump pump failure can ruin your week. If you are experiencing any kind of Emergency Water Damage in Woodbridge Township, NJ, we can help in just 60 minutes.
Our specialists are local, dependable, and IICRC certified; we are always on standby to guide you through all your water crisis needs. AllStates Restoration has been a New Jersey leader in water damage restoration for over 8 years, and have over 25 years of combined experience in the cleaning and restoration field.
We provide a 100% customer satisfaction guarantee, and we boast a 5 star rating from previous customers on Google.
[google-map location="Woodbridge Township, NJ"]
Loss Located In Woodbridge Township, NJ