Live Report December 21st, 2021 – Basement Water Damage
Crew Dispatched to Basement Water Clean Up in Howell TWP, NJ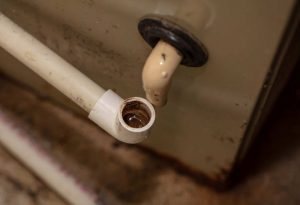 A potential client called us earlier this morning about his house having water damage in his finished basement in Howell Township home from his HVAC drain pipe not being hooked up. The homeowner explained that a company came in over 14 months ago to replace his washer and dryer unit. When they hooked everything up the company forgot to put the HVAC drain pipe back to were it should have gone. The last 14 months the drain pipe has been draining in the homeowners finished basement without the homeowner knowing. Our team is out to inspected the property, and moisture map. Then they will walked our new potential client through the future process.
Upon arrival, we will be moisture mapping and measuring the building. We will We will be taking mold samples as well to make sure the house is in living conditions.
ASR Available 24/7 for any Basement Water Damage Restoration in Howell TWP
Water damage in your home is one of the most annoying occurrences, and walking in to discover your building has been affected can ruin your week. If you are experiencing any kind of Emergency Water Damage in Howell Township, NJ, we can help in just 60 minutes.
Our specialists are local, dependable, and IICRC certified; we are always on standby to guide you through all your water crisis needs. AllStates Restoration has been a New Jersey leader in water damage restoration since 2008 and have over 45 years of combined experience in the cleaning and restoration field.
We provide a 100% customer satisfaction, and we boast a 5 star rating from previous customers on Google.
[google-map location="Manalapan, NJ"]
Water Damage Clean Up Project Located In Manalapan, NJ