Does mold exist in your a/c system or ducts?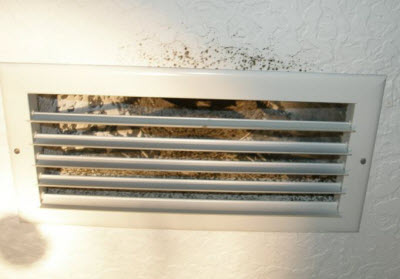 Mold spores can go anywhere in your property when cross contamination occurs.
You need to just clean your ducts as a last option. Lots of business will attempt to offer you that you must clean your ducts. The Environmental Protection Agency (EPA) of the United States government states to clean your ducts system if it is absolutely needed as last resort. The reason is that if the cleaning company that cleans your duct work damages them, it can cost a great deal of $$$ to repair.
A lot of ducts are made by fiberglass or metal. If your ducts are fiberglass and you see black lines on the fiberglass. Fiberglass will turn to a black color due to lint and debris that travels into the AC system passing the filter. This debris adheres to the fiberglass. You want to check your duct for mold before you simply have it cleaned.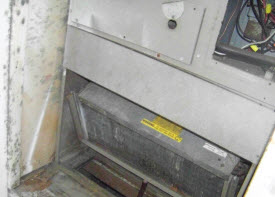 When taking care of metal ducts, it is hard for mold spores to stay with metal. It is even harder to stay with metal ducts when the AC blows air pushing the mold spores out. Always have the air duct tested for mold prior to any work is done. Many times, mold is not growing.
If you have test results revealing elevated mold in your duct, then have a mold removal company coordinate the duct cleaning due to the fact that you do not wish to cross infect the remainder of the property. Most AC systems with mold are due just to mold growth around the intake location of the AC unit. Perhaps the AC froze and leaked in the closet and the Sheetrock got wet feeding mold development.
You can generally see visible mold growth and when the AC is drawing the air in the in-take, it will draw mold spores into the ducts. This is main source for mold to form in air ducts and your AC.
Fast, expert Mold testing & cleanup in Monmouth, Mercer & Middlesex Counties
Our team is trained to the highest industry standards, and utilize specialized equipment designed for mold testing and mold removal throughout Monmouth, Middlesex and Mercer Counties. We provide free Consultation for mold removal and disaster cleanup in Princeton, Toms River, Edison, Freehold, Manalapan, Monroe, Marlboro, Jackson and throughout Monmouth, Mercer & Middlesex Counties. Contact us today to have your property inspected by one of our experts!
Call Today! 888-651-2532 for FREE Mold Consultation
Another possibility is if your ducts are not sealed properly in the attic right at the vents. Occasionally you will see mold growth due to condensation. What you have is cold air that joint hot air from an improper seal and water (condensation) forms.
This water stay on the drywall in the ceiling and mold grows. The mold spreads and you start to see it. This is the second most usual element for mold development around the vents.
To schedule an Air Condition mold inspection appointment, call 732-956-3900 or click here