Fast Drywall Mold Removal & Testing in NJ & NY
Do you have to remove the drywall or can you simply clean it?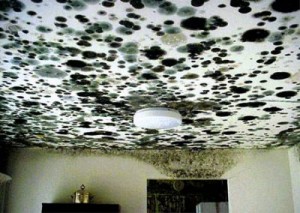 Drywall is a food source for mold. The paper on drywall feeds mold when it gets damp and the humidity conditions are at 60% and above. When you see noticeable mold on drywall is can be surface mold or mold from the inside wall cavity.
Surface mold is small and round and typically gray or brown in color. It can look like a little dust ball. This is a mold that when cleaned, disappears off the wall and drifts away. The mold from the wall cavity is embedded in the drywall itself.