Cladosporium Mold Removal & Testing
How does Cladosporium mold grow?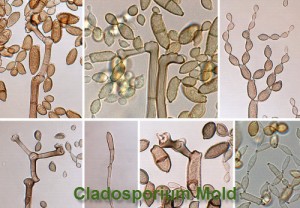 Clasdosporium mold is the most common mold airborne spore around the world outside. It is found on rotting plant and in the dirt. Inside your home it can grow on window sills, textiles, and foods. It can grow on wood and wallboard also.
Cladosporium is identified in a lot of houses. It is not hazardous but does cause lots of to deal with allergies. The most allergenic capacity is from Type I hay fever and asthma and Type III hypersensitivity.