Black Mold (Stachybotrys) Removal & Testing in NJ & NY
Is Stachybotrys or black mold toxic?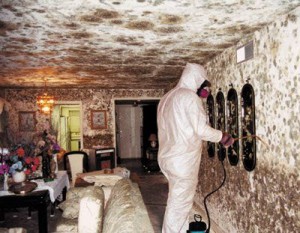 Stachybotrys mold spores is likewise nicknamed black mold. Stachybotrys is a sticky type of mold that stays with drywall and other structure products.
Stachybotrys is the worst of the toxic molds. It can just grow with relative humidity levels at 85% or above and moisture.
It can trigger Type I hay fever and asthma. It is located everywhere outside in decomposing plant materials and on the soil. Inside,