Toxic Molds – FREE Consultation | NJ, NY, CT & PA
Do you have toxic molds in your property?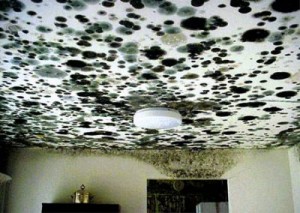 Molds exist in every structure in our world, outside, in foods, and so on. Mold surrounds us in everything we do.
There are many molds that are healthy for our environment that break down cellulose structures such as dead leaves and plants from plant life.
There are 5 toxic molds that we do not want to have or as little as possible in our properties. The 5 toxic molds are Penicillium/Aspergillus, Fusarium, Chaetomium, Memnoniella, and Stachybotrys. The first toxic mold and most usual is Penicillium/Aspergillus.
It can just germinate with 60% RH (relative humidity) levels and a moisture problem. Penicillium/Aspergillus is the most abundant toxic mold in NJ and NY.
Stachybotrys Mold Removal NJ
Stachybotrys is a sticky mold and is the worst toxic mold from the 5. It can only grow with standing water and 85% RH (relative humidity). The various other 3 molds, Fusarium, Chaetomium, and Memnoniella germinate at relative humidity levels in between Penicillium/Aspergillus and Stachybotrys. They are just as toxic.
Toxic molds can result in cancer cells, suppressed immune systems, damage the human liver, damage lungs, and damages various other organs. It can get into on the human body by way of mouth, nose, and cuts on the skin. A lot of times, it is breathed into the body by way of the respiratory system.
If you believe you have a potential mold situation, call an expert to have your property checked. Call a mold removal company to get rid of any mold you can visible see.
Our NJ mold inspection and testing specialists are ready to help
We are available for details about our services and to provide a free price quote. We serve Freehold, holmdel, Toms River and many nearby areas, including Manalapan, Jackson, Marlboro, Holmdel, Perth Amboy, Morganville, Monroe, Lakewood, Piscataway, Edison, Princeton, old bridge, Brick, Colts Neck, Princeton Junction and other parts of New Jersey and new york.
NJ Toxic Molds Mold Remediation
Here the most popular questions regarding NJ Toxic Mold Testing and Removal that our customers ask for:
[DDET click to expand]
Chaetomium Mold Removal  NJ
Chaetomium health effects
Chaetomium mold treatment
Chaetomium species
Chaetomium thermophilum
Chaetomium globosum remediation
Chaetomium pronunciation
Chaetomium removal
Chaetomium mold removal NJ
Penicillium aspergillus health effects
Penicillium aspergillus symptoms
Penicillium aspergillus levels
Penicillium aspergillus mold remediation NJ
Penicillium/aspergillus types Mold
Penicillium/aspergillus group spores
Penicillium/aspergillus safe levels
Stachybotrys Mold Test NJ
Stachybotrys chartarum pictures
Stachybotrys chartarum health effects
Stachybotrys chartarum symptoms
Stachybotrys chartarum exposure symptoms
Stachybotrys chartarum treatment
Stachybotrys chartarum blood test
Stachybotrys chartarum life cycle
Stachybotrys chartarum mycotoxins
Fusarium Mold Testing NJ
Fusarium mold symptoms
Fusarium mold allergy
Fusarium fungi
Mucor mold
Aspergillus mold
Helminthosporium mold
Penicillium mold
Fusarium mold on brea
Memnoniella Mold Inspection NJ
Memnoniella echinata mold
Memnoniella mold help
Memnoniella toxic molds
Memnoniella mold types
Detect mold testing Memnoniella
Memnoniella black mold removal
Black mold vs mold
Types of household
[/DDET]Call us now to get friendly assistance from our knowledgeable staff. You may also drop an email over at our Contact-Us page. For all your mold testing and removal needs in the NJ and NY area, trust in AllStates Restoration to get the job-done.
To schedule Toxic Molds Consultation appointment, call 888-651-2532 or click here.