Are you allergenic to mold?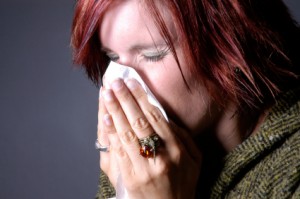 Being allergenic means substances or environmental conditions that cause hypersensitivity in individuals.
Irritation people are considered allergenic. Individuals have different levels of hypersensitivity. That means folks respond to mold exposure in a different way.
Some allergenic responses to mold can be itching of the skin, aggravated eyes, coughing, rashes, sneezing, running nose, and elevated sinus problems by Allergenic Molds. These responses do not simply come and go. They are consistent and happen only when you are in your home. When you leave your home, you feel much better and these allergenic responses disappear.
When you return to your home, you get the allergenic responses once again. The signs of allergies must be coming from the environment inside your home. If this happens, get your home tested for mold instantly to rule exactly what kind of mold exposure you may or may not have.
Our Mold Specialists are ready to help
We are available for details about our services and to provide a free price quote. We serve Morganville, Piscataway, Edison, Princeton, Freehold, holmdel, Toms River and many nearby areas, including Manalapan, Jackson, Marlboro, Holmdel, Perth Amboy, old bridge, Brick, Colts Neck, Princeton Junction and other parts of New Jersey and new york.
Allergenic Mold Remediation NJ
Here the Eight most popular questions regarding Allergenic Mold Remediation and Testing that our customers ask for:
[DDET click to expand]
Allergenic mold types
Allergenic mold reaction
Mold allergic reaction symptoms
Allergic mold symptoms
Allergies mold mildew symptoms
Indoor molds allergenic potential
Indoor mold allergy symptoms
Sampling and identifying allergenic pollens and molds
[/DDET]Call us now to get friendly assistance from our knowledgeable staff. You may also drop an email over at our Contact Us page. For all your mold testing and removal needs in the NJ and NY area, trust in AllStates Restoration to get the job-done.
To schedule Mold Consultation appointment, call 888-651-2532 or click here.