We have a new and POWERFUL cleaning technology at our disposal. We recently ordered the Coulson Ice Blast IceStorm45 which they will use for most challenging cleaning and restoration work.
With the IceStorm45, we have the only dual-mode ice blasting in the world in our arsenal of cleaning equipment. This means we can switch from dry ice blasting to wet ice blasting with the push of a button, saving time and media cost.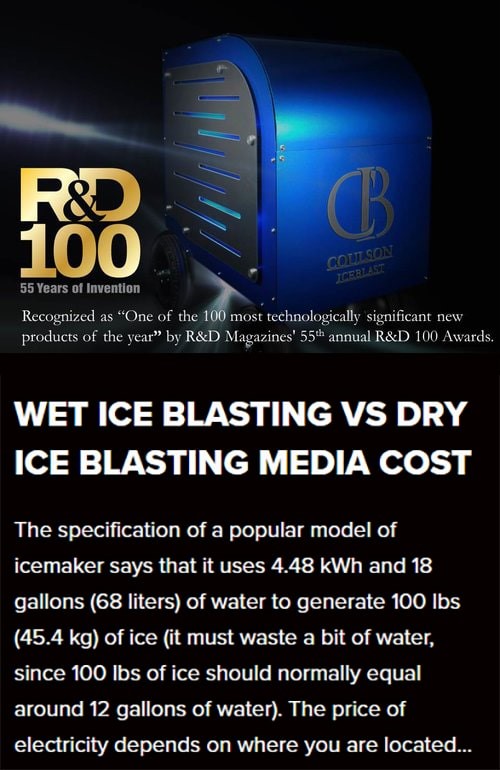 Contact AllStates Restoration Now!
Several Benefits of Ice Blasting wet or dry
If the concept of a fast and also safe mold remediation process isn't sufficient to get you to take into consideration dry/wet ice blasting for your mold and mildew issues, then possibly you need to take into consideration these other incredible advantages:
The process increases efficiency, therefore reducing labor hrs and costs;
It is much safer for a home, along with the service technicians that are managing your remediation project;
It entirely gets rid of the need to utilize hazardous materials};
Ice blasting can eliminate} mold and mildew quickly in places where standard equipment can not};
It minimizes the power usage needed for the mold remediation process;
The process guarantees 100% removal of mold spores; as well as
Dry/Wet ice blasting gets rid of all organic contaminates on in contact.
Call AllStates now to get help from our knowledgeable staff. You can also drop an inquiry at our Contact us page. For all your ice blasting cleaning needs in the NJ NY area, trust in AllStates Restoration to get the job-done fast.
Below Here the 16 most typical questions regarding ice blasting cleaning and restoration that our customers request: [DDET click to expand]
Fin Fan Heat Exchanger cleaning

Inside Heat Exchanger Tubes – Inside Diameter (ID)
Outside Fin Fans Cooler cleaning

Fire Clean Up and Restoration
Printing presses
Manufacturing equipment cleaning
Piping Cleaning and Maintenance
Storage tanks
Reactor Cleaning
Shell and Tube Heating exchangers
Oil field equipment
Turbines and transformers
Power sub-stations
Boilers
Molds and Presses
Electric Motors and Circuit Boards
Food Processing Equipment
Generators
Gears
[/DDET] To schedule Ice blasting cleaning inspection & restoration, call 888-651-2532 or click here.
---